Social Betting
social gaming products
innovative peer-to-peer products
Diversified portfolio
Via sister companies, we can offer a diversified portfolio of digital social gaming products.
All products are developed to be accessible in the browser as well as in a native app. Within the areas B2B and B2C, the entire ecosystem from Free2Play, to Freemium, to real-money is covered.
All products have a social, interactive core as well as distinctive live-mechanics. Additionally, we consult our partners in all matters related to this field, such as app store optimisation, user acquisition and CRM.
Innovation drives brands
Since its inception, the goal of the Social Betting Solutions unit has been to satisfy the need for innovative products in the sports market.
Our modern gaming concepts target different age groups and support our partners with regard to the acquisition of new customers and fans as well as they enhance the monetisation of the existing user base. These concepts can further contribute to the (re-)activation of inactive user groups.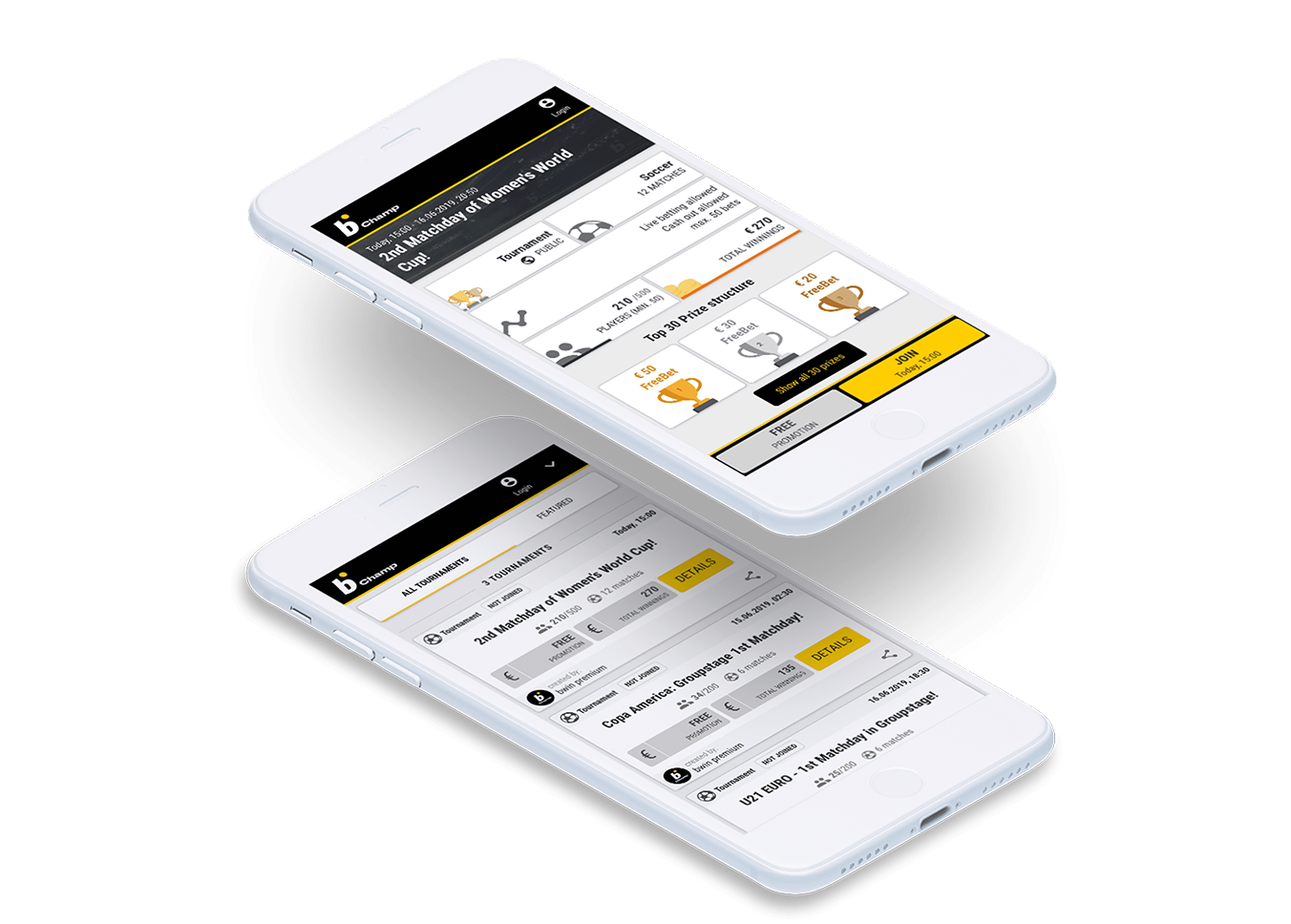 Betsnap
BetSnap is a social sports-bettings skill game with a distinct real-time component. Instead of challenging the bookmaker, the player competes against other players. Players can do so by taking part in tournaments with friends and thousands of other players.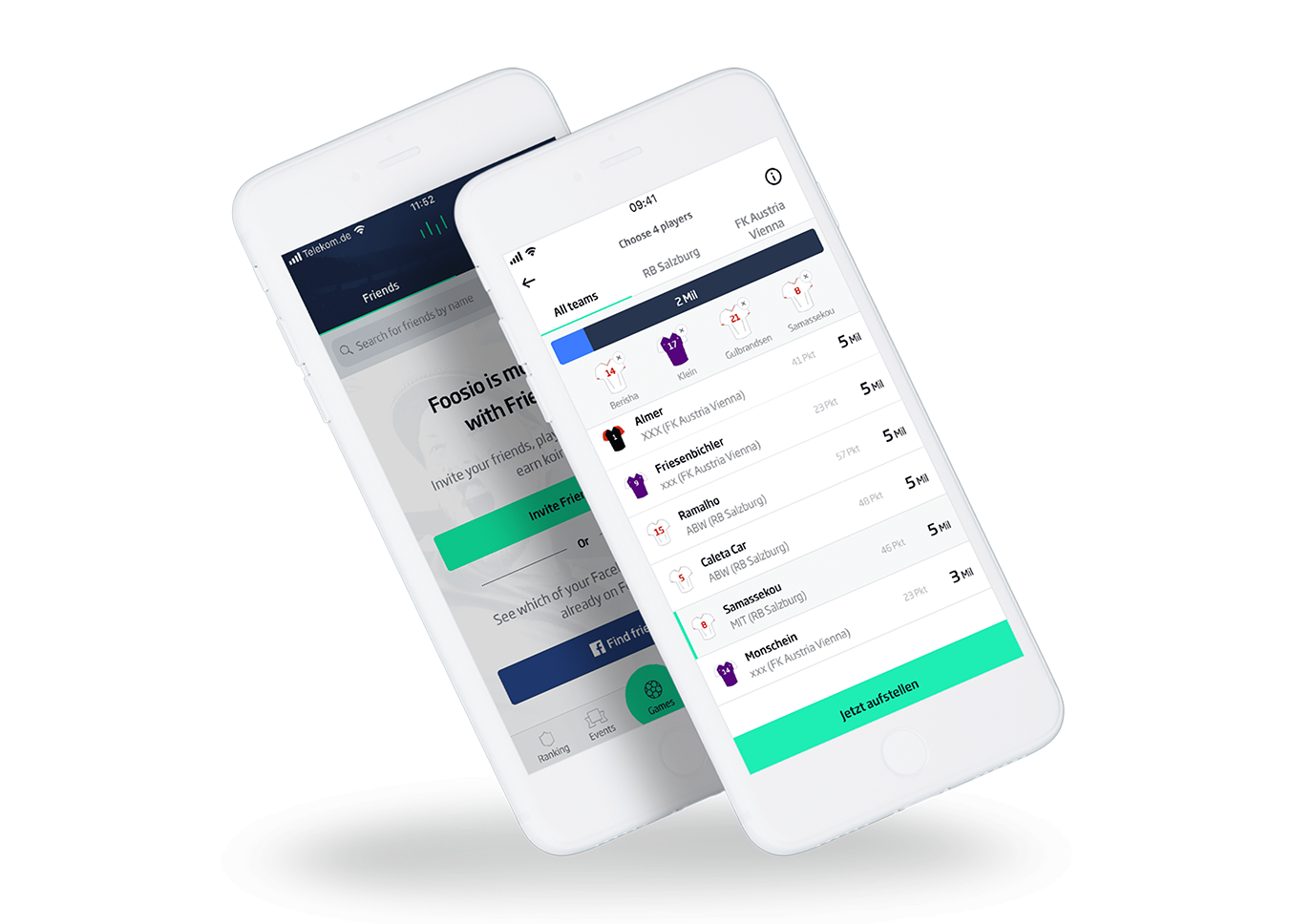 Foosio
Foosio raises daily fantasy football to the next level by replacing the lengthy season mode with a real-time match focus. The user sets up a team of four players, and competes against friends and other users from all over the world by collecting points based on the real performance of the players on the pitch.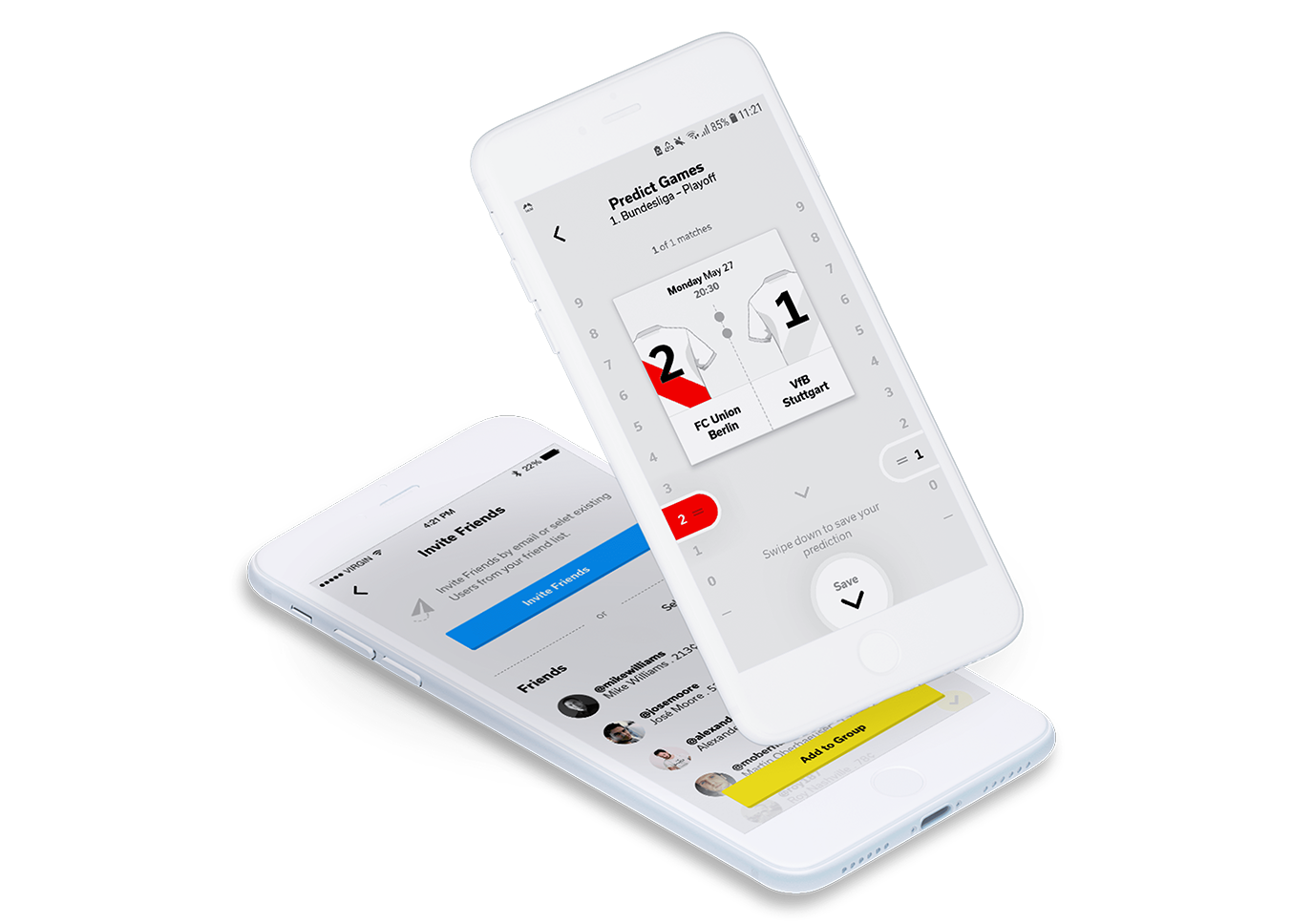 tackl
tackl is mobile, social and casual. By focusing on a prediction game that is very easy to understand and highly interactive, the game appeals to a broad target group. The intuitive mobile UI with delightful details, animations and a broad variety of events guarantees top level entertainment.

publishers and bookmakers
Renowned media houses use our social gaming products as engagement tools.
The well-engineered whitelabel engine allows for the easy and efficient integration of our games into our partners' ecosystems.
Furthermore, we provide internationally renowned bookmakers and sports associations with our products and integrate them seamlessly into their acquisition, retention and CRM processes.