Marketing for Spiegel Online
e2 has been the exclusive marketing service provider for all the digital sports betting channels of SPIEGEL ONLINE since February 2018.
Following a comprehensive analysis of Spiegel's online presence, a tailor-made marketing concept was developed to cover various forms of market penetration, branding, and native and context-sensitive integration.
360° service provider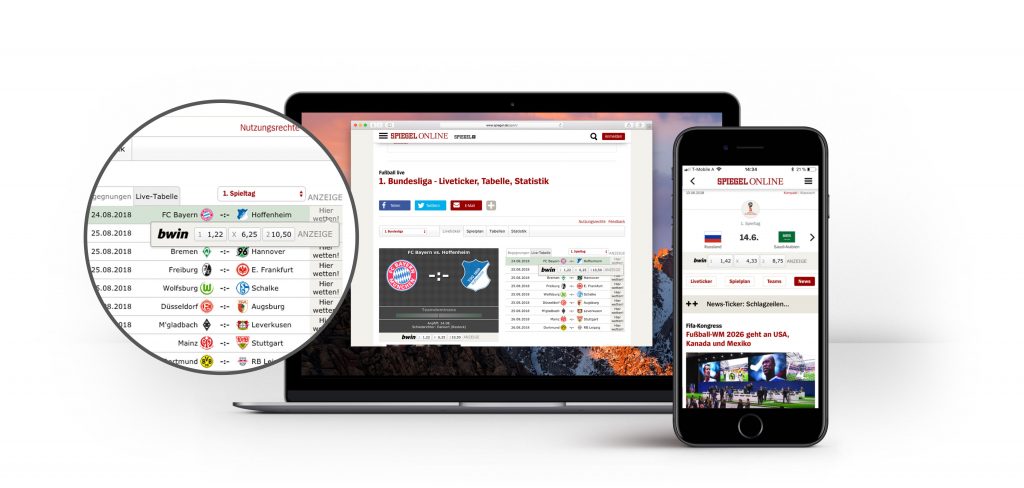 In addition to marketing, e2 is also commissioned to produce and deliver all the content, based on its proprietary "oddsserve" ad system. The first component of this project was the "Bundesliga-Spieltagsvorschau" (Bundesliga match day preview), which has already been developed and launched by e2.
SPIEGEL ONLINE is one of the largest German news portals and boasts a monthly reach of around 250 million visits